Posted by Alaina Edwards (Social Media Manager/Recruiter) on Monday April 18, 2022
Hey there, My name is Alaina Edwards. I presently work with Everything Formals Model Management as the Social Media Manager, but I started out working as an EFMM model in 2019.
I have really enjoyed working with EFMM. Through this talent agency, I have had many opportunities to work with well known and respected designers, have had the chance to model some of the most beautiful and newest prom and bridal gowns before they have been available to the public and have been able to build my own portfolio with photos that are taken modeling the designer's newest and most gorgeous creative collections. Working with EFMM I have also been given the opportunity to travel quite extensively to various designer marts thru out the Unites States: Dallas TX, Orlando Fla, Chicago Ill, NYC New York, and Atlanta Ga. These are just a few of the marts where EFMM models are hired to display the designer clothing. Probably the best and most lasting benefit of being an EFMM model is that I have made wonderful and lasting friendships with other girls in the modeling industry who likewise have a goal to be a success and to be a positive influence to others. I look forward to each mart where I can reconnect with past friendships and always make new ones as well. Each mart also gives you exposure during castings to the designers for future bookings.
If being an EFMM model is something that you would like to pursue, I am going to give you the easy steps to follow in order to start this career opportunity.
First, go to https://www.everythingformals.com/female-applicat... and complete the application process. Include with your application accurate and up to date measurements of your height, bust, waist and hips. Be sure to provide up to date photos and professional head shots. That favorite photo taken by the beach or on a picnic may not be your best choice when you consider that designers are looking for poise, natural as well as glamorous beauty and the ability to show off their gowns in a graceful and well fitting manor. Your photos should be closeups with your face clearly seen. You should have multiple full length frontal and side photos as well. Your photos on the website are what the designer often chooses from for the mart. Make it your best!
After you have completed the application process and have been signed on as an EFMM model, make sure that you look on the EFMM website under Talent for all of the upcoming events. Decide which ones you want to be considered for and let Agency@everythingformals.com or myself at Alana@everythingformals.com know. This is where you have to be proactive! Designers are not going to look thru all of the talent on EFMM. They will choose from those who have signed on for a particular event. If you see events that you are interested in casting for, make sure that you notify Agency@everythingformals.com to put your name and photo up. I'd like to add an important piece of advice here. If you submit your name for an event and are not contacted by one of our staff stating that you are booked, do not be discouraged. Many models are prebooked because they have worked with a particular designer at a previous mart. If you are not prebooked, I would strongly encourage you to do your best to still attend the casting days for the mart that you are interested in. This is how I and many models got booked. On the casting days, as a designer calls staff and lets them know that they are in need of one or more models, I take a group of girls up to the showroom and present the designer with the available models. This is where you want to "put your best foot forward". You want to appear calm, poised, with a pleasant face and great posture. You may be asked to try on a gown. Be honest and don't say you are a size 2 if you are a size 6. You may be asked to do a runway walk. By this time, you need to feel confident in this. If you are not confident, there are always staff and assistants who will gladly help you beforehand. I would strongly advise that once you become a signed model, you study online tutorials regarding runway walks, how to present yourself, hair, makeup and any other tutorials that will be helpful in presenting your best self. When I started out as a model, I didn't have any formal training at all but I knew that this was a career that I really wanted to excel in. I studied every tutorial online that I could find as well as all of the models who have already become famous. I studied their walk, their presentation of themselves, their facial expressions, their poses. I am still learning and studying as modeling is a constant work in progress. You can always improve and better yourself! If you do not get booked for a particular casting do not get discouraged! Sure, it can be a letdown, but just realize that the designers often have a particular look in mind when they are selecting a model. They may be looking for a blue eyed blonde and you are a dark eyed brunette. It doesn't mean you are not beautiful! You were just not what they had in mind. When I first started with EFMM, I traveled to New York City with great expectations of getting booked. I went to 2 days of castings but never got booked. The designer was looking for a blonde and a plus sized model. I didn't give up though, signed up for the next one and got booked. Once you get booked, whether it's during casting or by notification from an EFMM staff member, and have signed the contract for that event it is imperative that you attend! Backing out or just not showing up will guarantee that you won't be booked again by that designer! You want to always display integrity and responsibility as a model. If you are booked for a mart and you live 45+ miles, lodging will be provided for you by EFMM. This will not include the casting days. Models who are booked also earn a daily pay rate depending on experience. This is a great way to earn a nice paycheck and have fun doing it! The EFMM staffing team wants you to succeed! Each member of the team started out as a model just like you. They know what it takes to succeed.
If you have questions or concerns, do not hesitate to consult with any one of the staff or assistants. Our staff consists of:
Cassie Greene: (Talent Manager) Agency@everythingformals.com
Kaitlyn Medina: Kaitlyn@everythingformals.com
Nadgeena Jerome: Nadgeena@everythingformals.com
and me Alaina Edwards: Alana@everythingformals.com
I strongly encourage you to frequently check our Facebook link at https://www.everythingformals.com/female-applicat... as well as our Instagram link at @EFModelManagement to keep updated on the latest news, events and other important notifications.
If you feel that working as an EFMM model with the designer marts is not what you want to pursue at this time, we have another excellent way to make money, work from home and model for some very well known retailers. Thru our Sozie program, we provide opportunities to be a Social Influencer for stores such as Walmart, Target and Justice. Our influencers get paid for every item of clothing that they choose from the retailer to model for that retailer's online website. This opportunity is open to all who are interested no matter what age, sex, size or build. Please see more information at https://www.everythingformals.com/female-applicat.... Blog coming soon:)
Below are just a few pics of our girls taken at the previous bridal and prom marts.
Thank you for reading, if you have questions for me personally, go ahead and shoot me a DM on Instagram at @Alaina.kaitlyn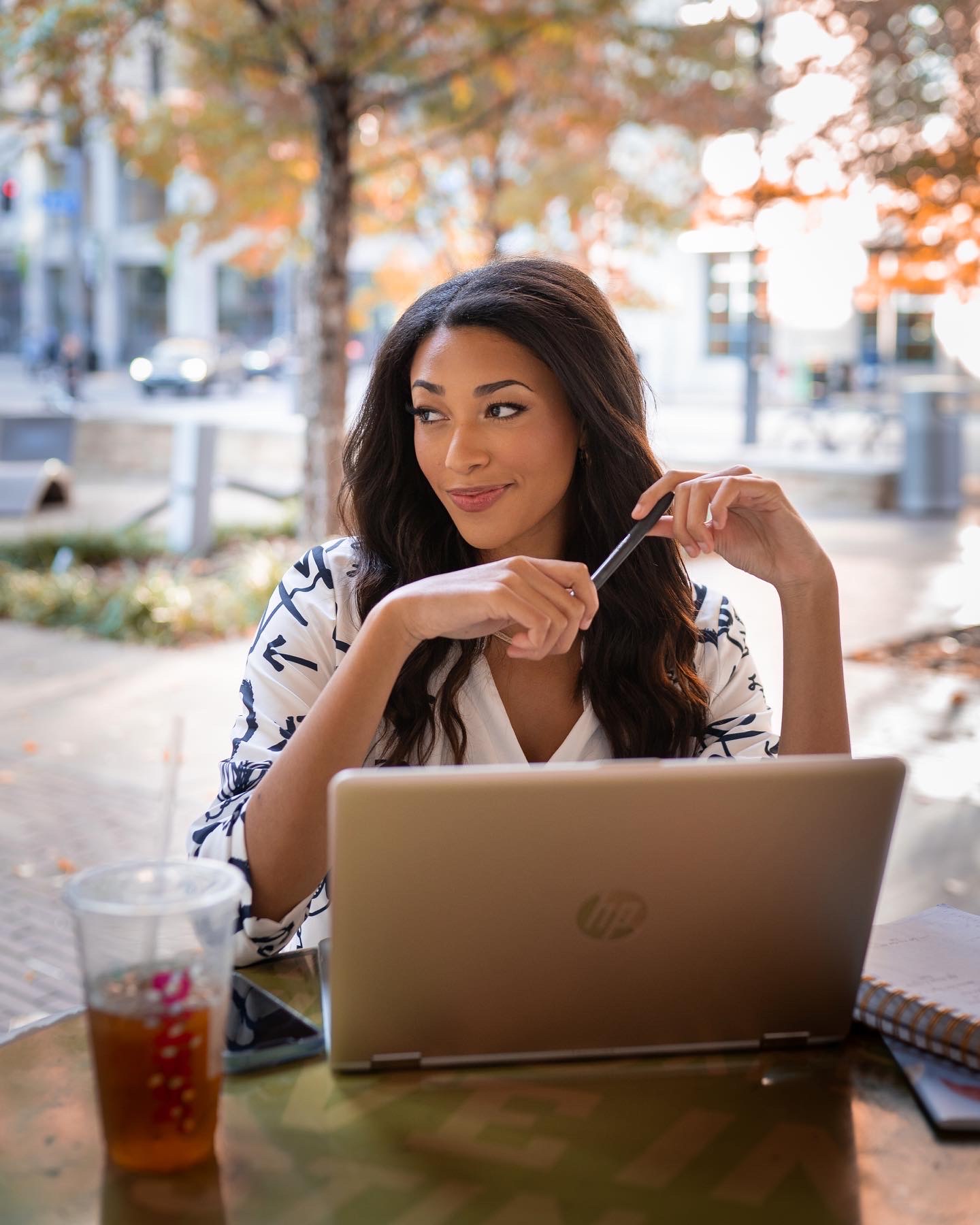 Alaina Edwards (Social Media Manager/Recruiter)
Join our fam! You won't regret it.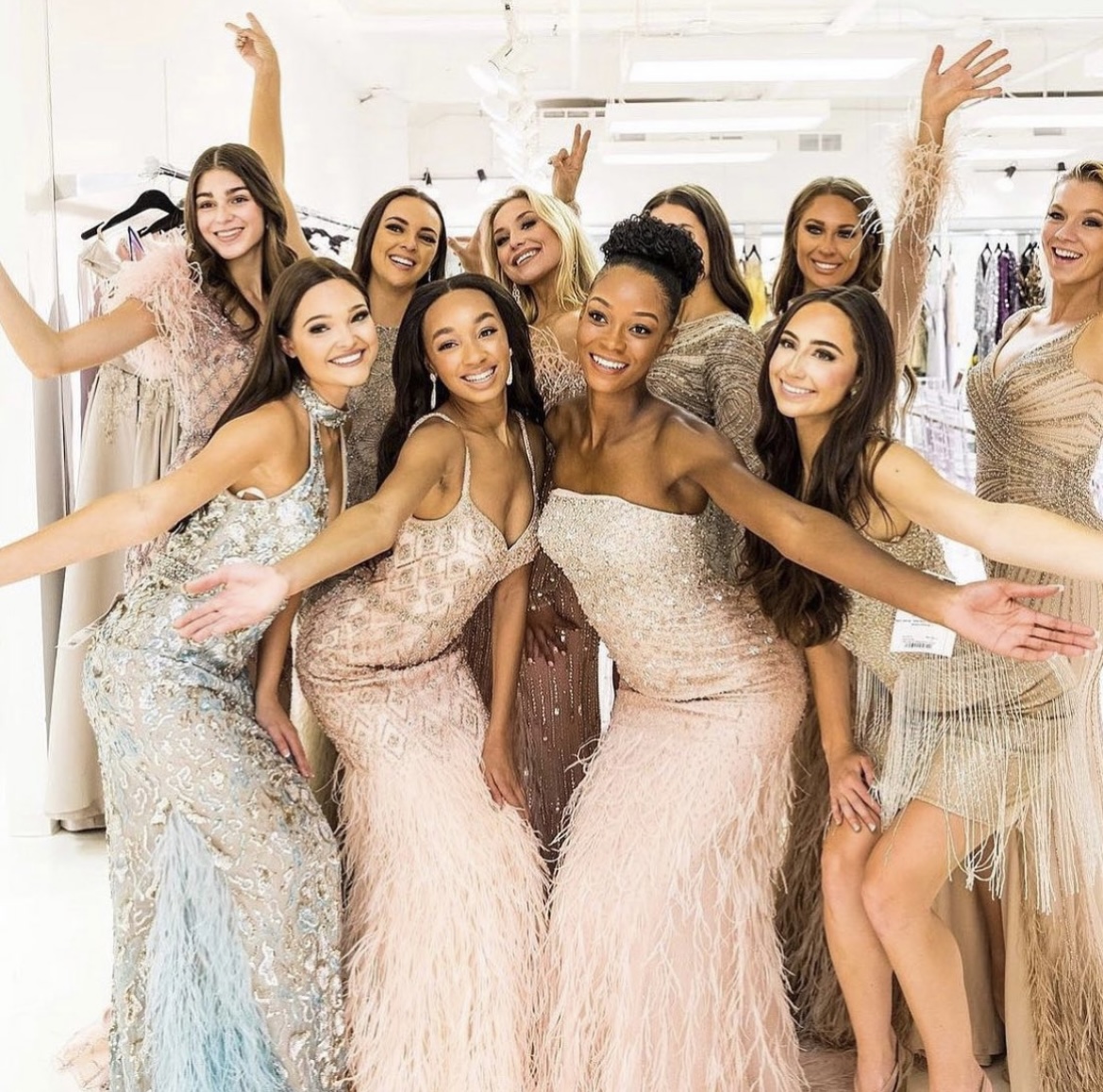 Our EFMM girls at the Atlanta mart in 2021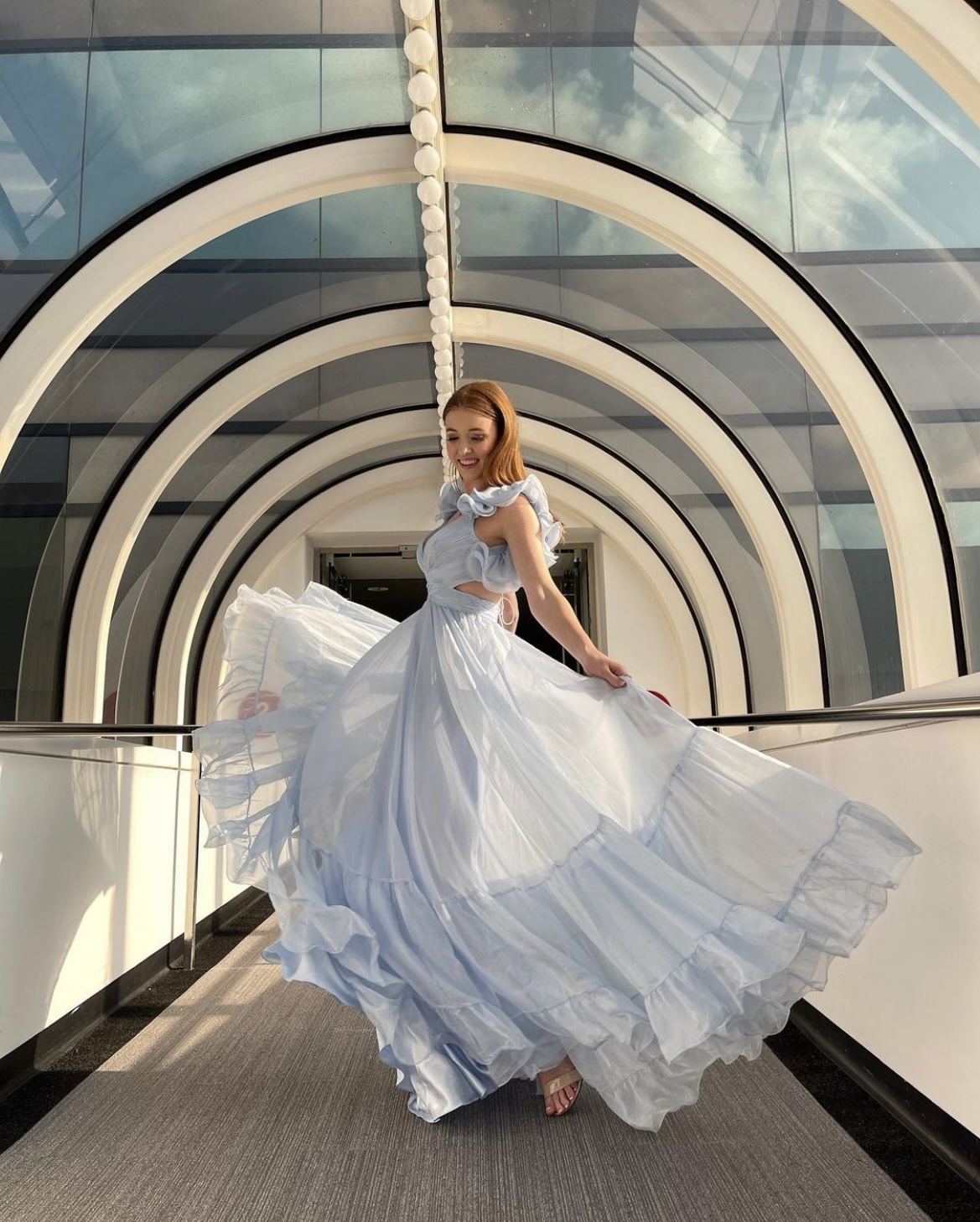 EFMM model Chloe C. at the Atlanta mart in 2021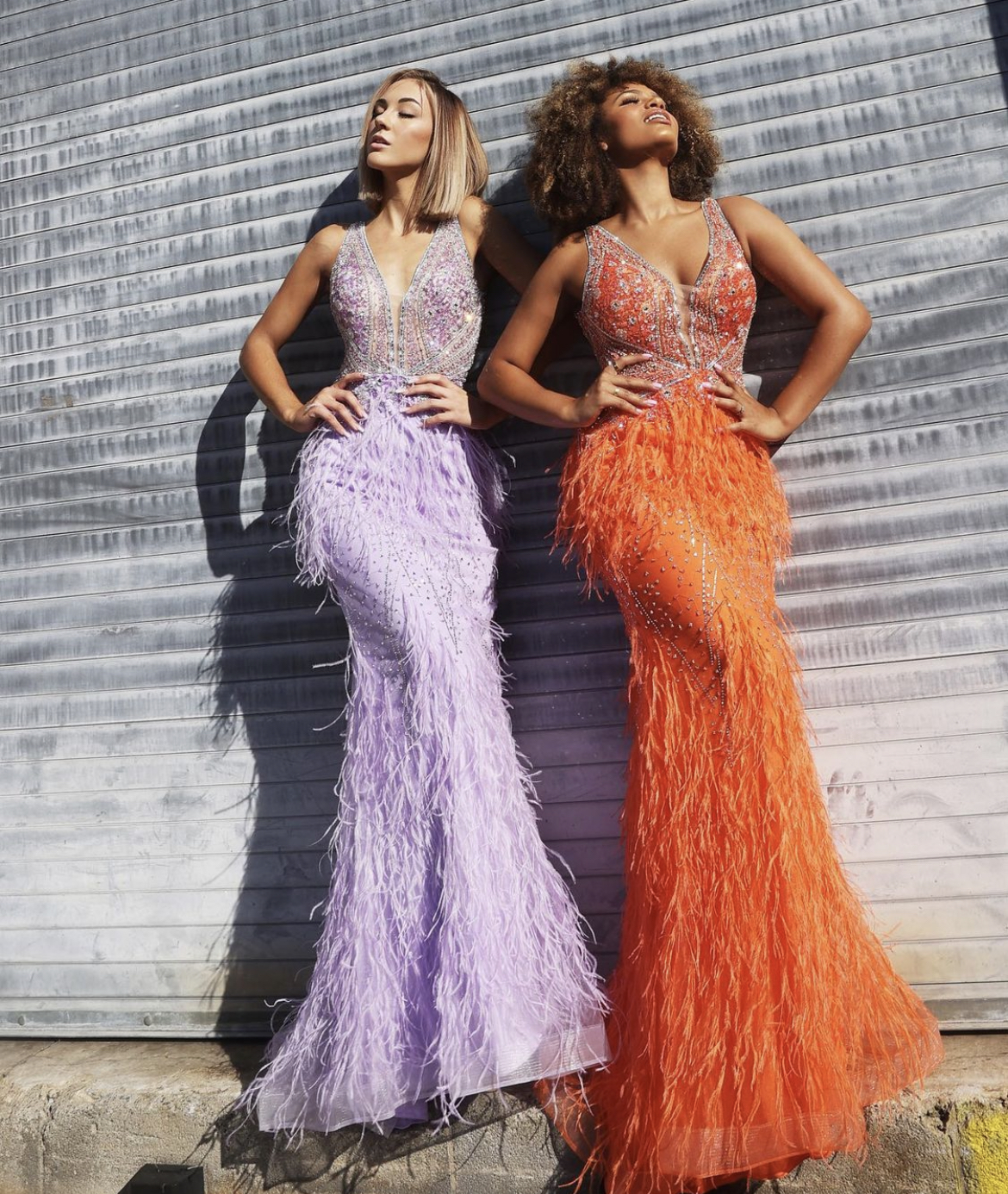 EFMM model Sydney L. with her friend Olivia at the Atlanta mart in 2021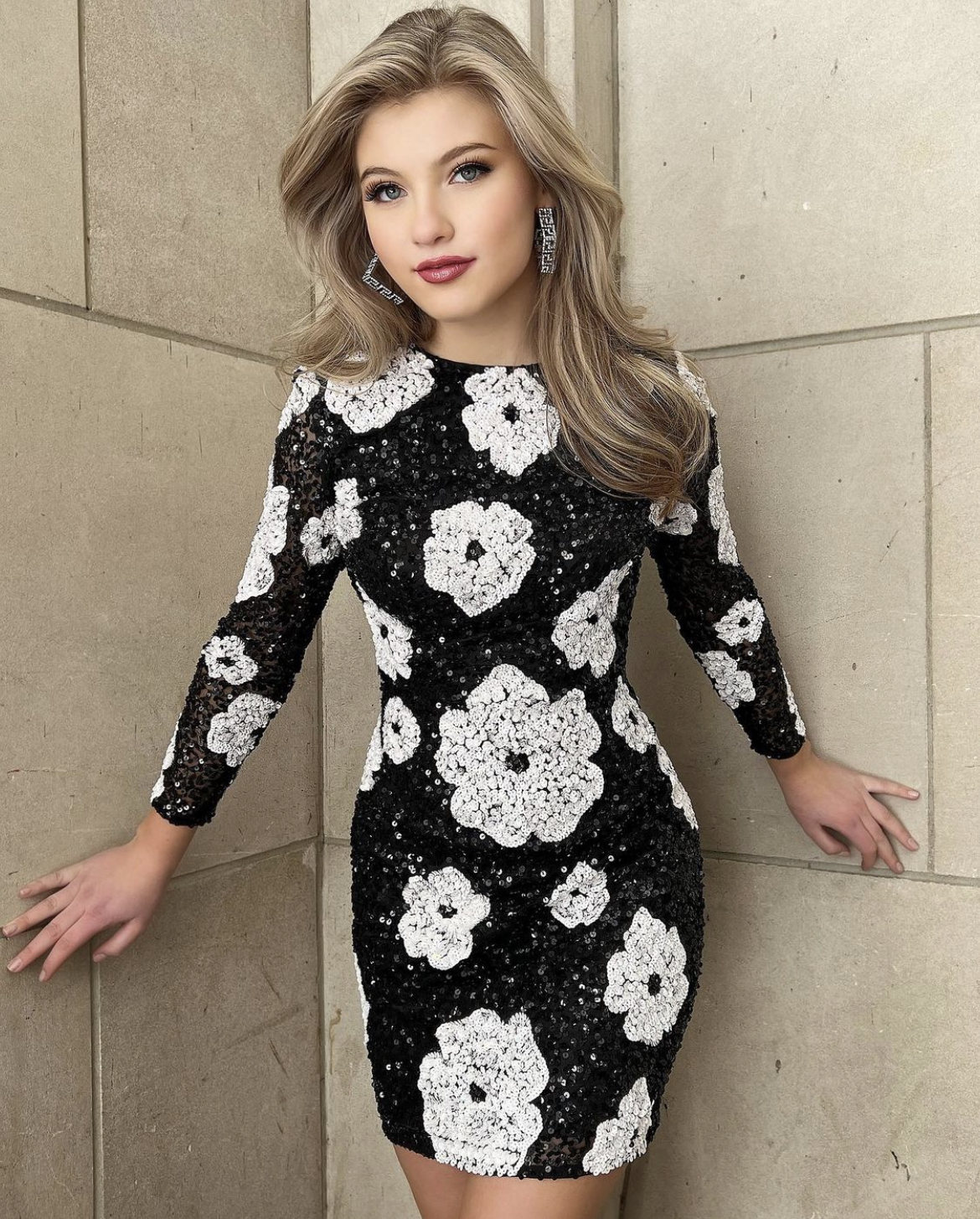 EFMM model Peyton E. for the Chicago mart in 2022